Log in to the Luxury Lounge, click "Profile Details" from the menu on the right, then click the "Featured" tab. Hover over an available listing on the left and a green addition icon should show up. Click the green icon and the property will move to the right side – the property is now a Featured Property on your public profile.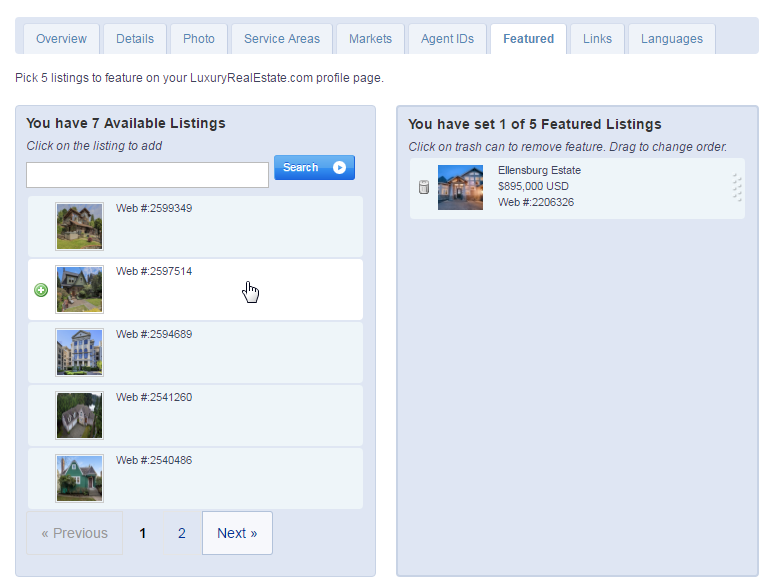 You may remove featured listings by clicking the trash icon next to their photo on this page.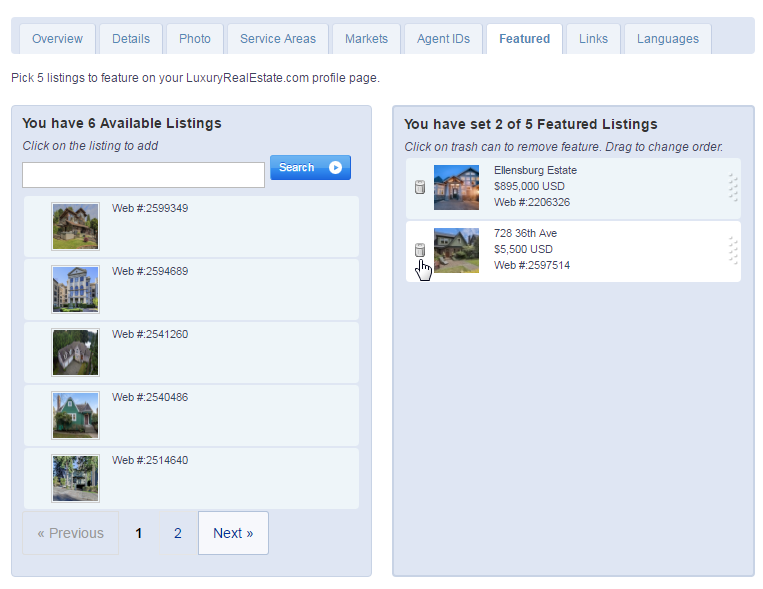 It's smart to keep up Featured Listings because once they are sold, they will go offline and will need to be replaced in the Featured Listings tab. Upkeep of Featured Listings adds to your profile's noteworthy score, which results in more profile views on LuxuryRealEstate.com.