Including a video in your listing on LuxuryRealEstate.com not only leads to more views, but it also automatically uploads the video to the Luxury Real Estate app on Apple TV, giving it yet another audience of high net worth buyers.

To upload a video to your listing, find the listing in the Luxury Lounge and edit the listing. Select the "Links/Videos" tab on the right-hand side. From the dropdown menu for the "Type", make sure you select "Video", then add your YouTube, Vimeo, or Brightcove video URL to the address field. Remember to press the "Save" button to upload the video once all prior steps are complete.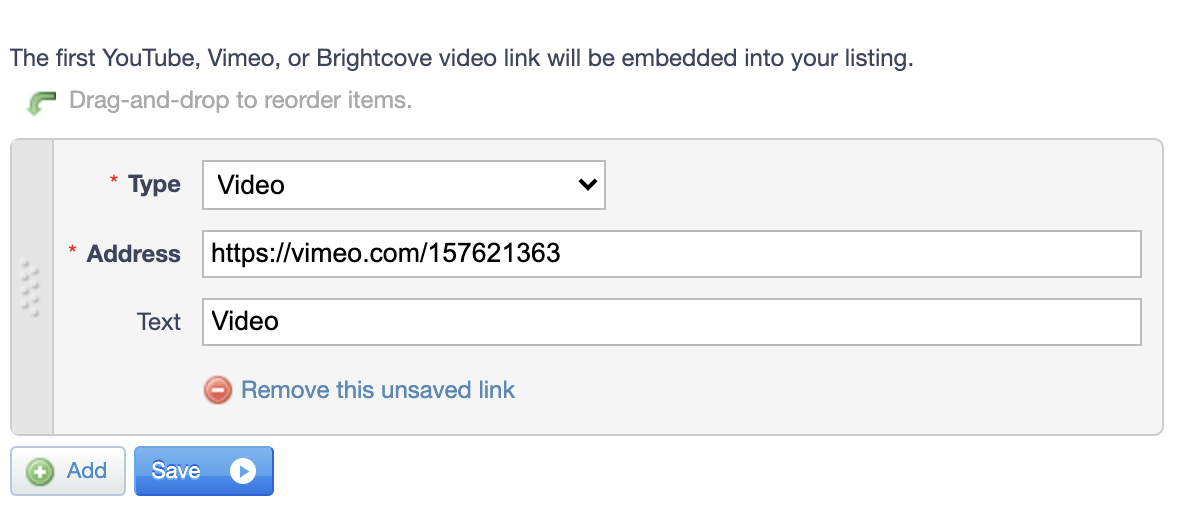 After saving, the video will show up on the listing page, property video search, and in the Luxury Real Estate TV app on Apple TV.